FORD MUSTANG GT 2011+ HEADERS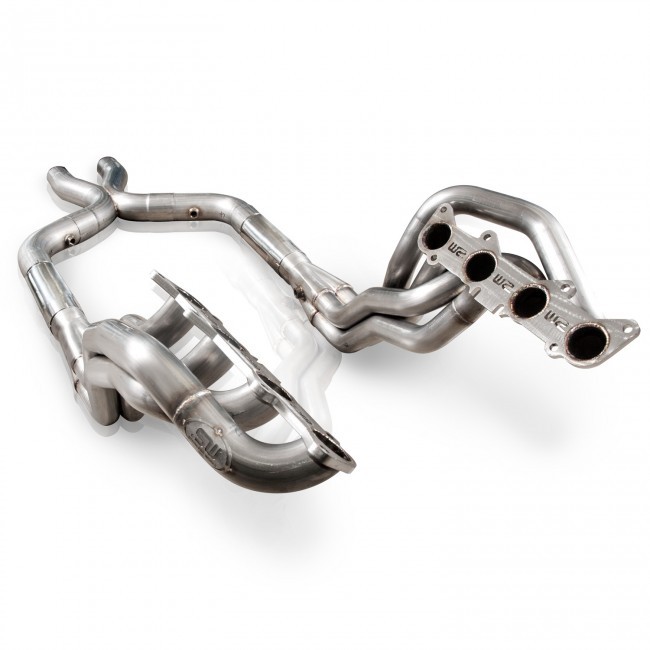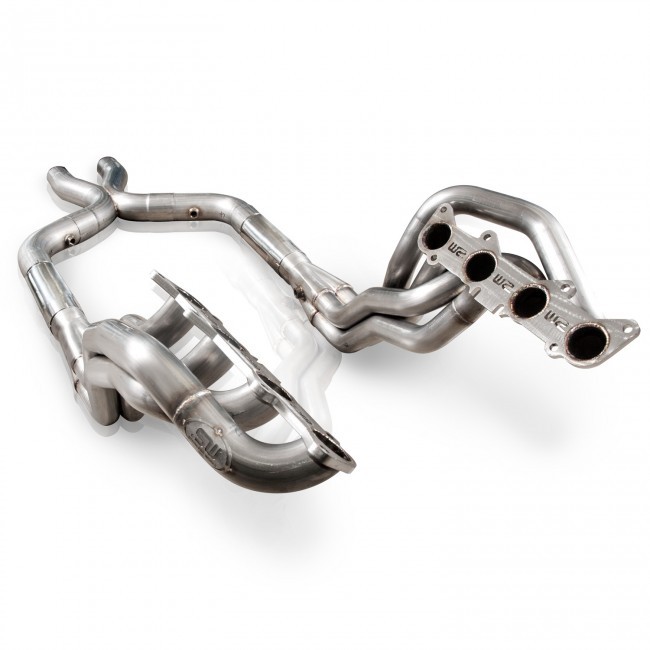 FORD MUSTANG GT 2011+ HEADERS
2011+ Mustang GT headers with 1-7/8" primary tubes, 3" X-Pipe, 3" dia lead pipes, and your choice between High-Flow Catalytic Converters or Off-Road Pipes. With options to connect to the factory location, or to Stainless Works Mustang exhaust for full performance, we have the system for your needs.
**Please allow 2-4 weeks build time.**
SKU: M11HDR-PRODUCTS
**Please allow 2-4 weeks build time.**
Additional Info
Make-Ford
Model-Mustang GT
Year- 2014, 2013, 2012, 2011
Engine-5.0L 4V
Product TypeHeaders
Connection-Performance Connect [To SW headers/exhaust]
Transmission-No
Drivetrain-No
Lead Pipe Size-3"
Primary Type-No
Primary Tube Size-1 7/8"
Collector Size-3"
Header Tube Length-Long
Emissions Control-Off-Road Pipes
Crossover Style-No
Wastegate Tube-No
Air Tubes-N/A
Bolt Pattern-N/A
Material-304 Stainless Steel
Finish-Mill
California RestrictionsStainless Works does not ship any items (including drop ships) affecting motor vehicle emission control to any address in California including headers, downpipes, catalytic converters or offroad pipes.
Stainless Power-No